Vegan Vegetable Lasagna with Roasted Garlic Hummus Sauce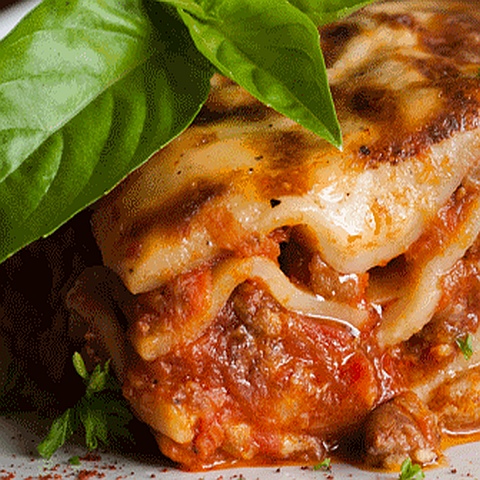 INGREDIENTS
1 box uncooked brown rice lasagna
10 oz tub of roasted garlic hummus
2 (14 oz) packages of sprouted tofu
2 large cans of tomato puree or 2 (32 oz) jars of your favorite tomato sauce
1 (6 oz) can of tomato paste
2-3 tablespoons pure maple syrup (adjust to taste)
2 chopped tomatoes
1 broccoli crown, chopped
3 carrots, chopped
1 onion, chopped
2 zucchinis, chopped
2 cups kale, chopped
Sliced mushrooms (optional)
Brussel sprouts (optional)
1 cup dry lentils (optional, if using, add 1 cup water to sauce)
2 Bell peppers (green, red, yellow, and/or orange), chopped
Seasonings:

Salt
Turmeric
Garlic powder
Onion powder
Ginger
4 tablespoons Italian seasoning
2 tablespoons oregano
INSTRUCTIONS
1. Prepare the Vegetables:
In a large skillet, heat a bit of oil over medium heat. Add the chopped onion and sauté until translucent.

Add the chopped carrots, zucchinis, bell peppers, and any other optional vegetables you're using. Sauté for a few minutes until slightly tender.

Stir in the chopped tomatoes, broccoli, and optional sliced mushrooms and Brussel sprouts. Cook until the vegetables are slightly softened. Set aside.
2. Make the Hummus Tomato Sauce:
In a large mixing bowl, combine the roasted garlic hummus, tomato puree (or sauce), tomato paste, maple syrup, and all the seasonings. Mix well to create a flavorful hummus tomato sauce.

If using lentils, rinse and drain them. Add them to the sauce along with 1 cup of water. This adds a "meatier" texture to the sauce.

Place the skillet with sautéed vegetables back on medium heat. Pour the hummus tomato sauce into the skillet and stir to combine everything. Let it simmer for about 10-15 minutes, allowing the flavors to meld.
3. Prepare the Tofu Filling:
In a mixing bowl, crumble the sprouted tofu. Add the chopped kale, Italian seasoning, oregano, and the rest of the seasonings. Mix well to coat the tofu evenly.
4. Assemble the Lasagna:
Preheat the oven to 375°F (190°C).

Spread a thin layer of the hummus tomato sauce on the bottom of a large baking dish.

Place a layer of uncooked lasagna noodles over the sauce.

Spread a layer of the tofu filling over the noodles.

Add a layer of the hummus tomato sauce and sautéed vegetable mixture.

Repeat the layers until all ingredients are used up, finishing with a layer of hummus tomato sauce on top.
5. Bake and Serve:
Cover the baking dish with aluminum foil and bake in the preheated oven for about 30-40 minutes, or until the noodles are cooked and the lasagna is heated through.

Remove the foil and bake for an additional 5-10 minutes to lightly brown the top.

Let the lasagna cool for a few minutes before slicing and serving.
Enjoy your flavorful and hearty Vegan Vegetable Lasagna with Roasted Garlic Hummus Sauce! The layers of sautéed vegetables, tofu filling, and hummus tomato sauce come together to create a satisfying and wholesome meal.